Empower strong brands, foster team pride and celebrate life's pivotal moments.
Creating thriving brands and lasting memories.
Integrity / Humility / Generosity / Grit / Client centric / Collaborative
Founding
A man named Horace originally founded Régimbal in 1926 and specialized in jewelry and watch repair. Believe it or not, he started this business in the back room of a Sussex Road barbershop in downtown Ottawa.
Dalhousie Street Location
Régimbal opens its first sales boutique on Dalhousie Street in downtown Ottawa. Eager to expand, this new location allowed Horace to showcase more items and services all while giving him a more professional appearance.
Marier Avenue Location
Régimbal then upgraded to a bigger location on Marier Avenue in Vanier, which was perfectly located at the heart of their predominantly Francophone clientele. The building was divided into two sections: the front being the business and the back being a house.
Passing of Horace
Following the passing of Horace, the family inherited the business along with all its responsibilities. It was a challenge for all siblings to co-exist in this shared environment at first. Despite these difficulties, their collaboration allowed the Régimbal legacy to carry on.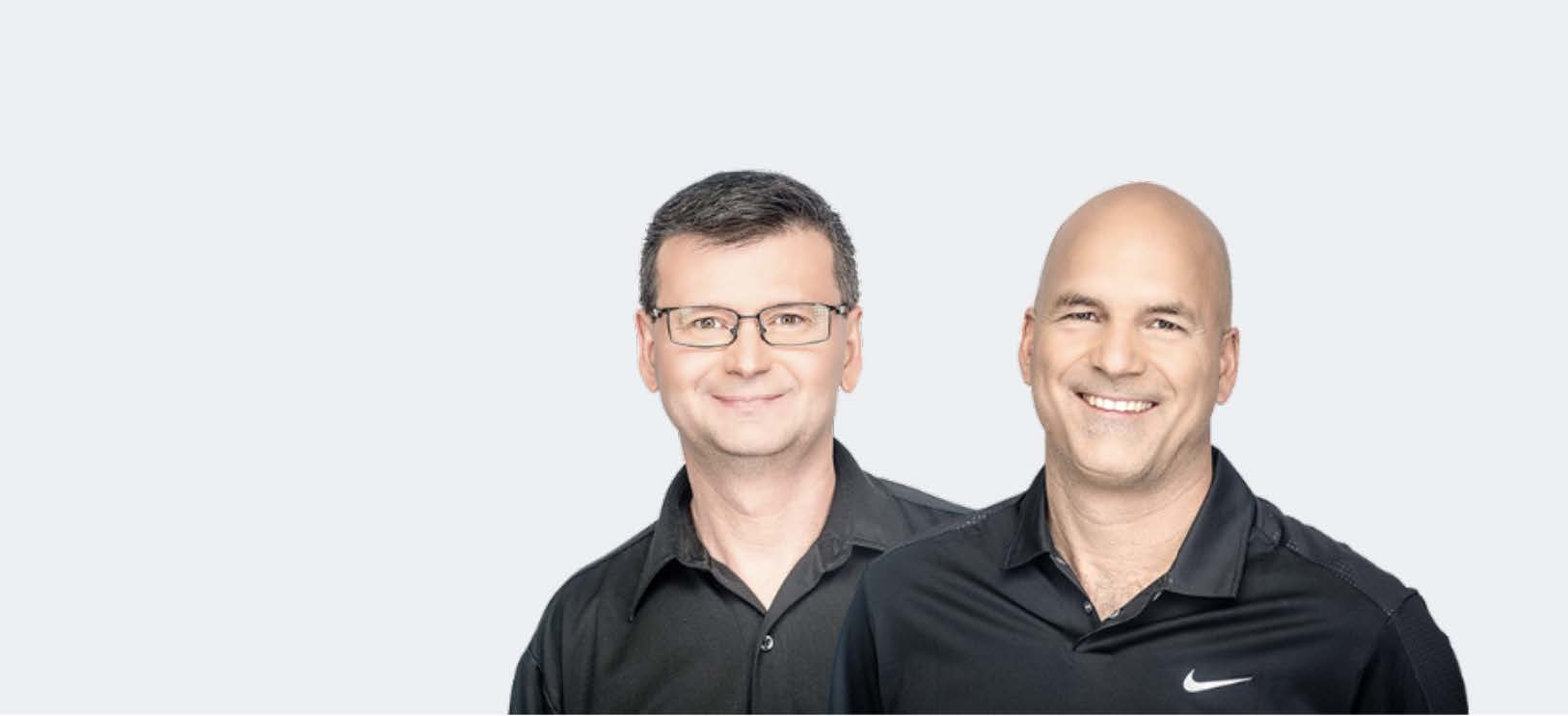 Luc Régimbal and Stéphane Giroux
Luc had always kept an eye on the business, which led him to approach his close friend, Stéphane, with the idea of taking over the family business together. Undeterred by inexperience, their main goal was to generate more business. They introduced promotional items to their product offerings within 6 months and have been partners since that day.
Youville Drive Location
With passion for remarkable service and quality, demand grew and from there, they had to move to a second location at 1439 Youville Drive. Excited to expand, this two storey, 2,100 square foot building, gave them a wider range that allowed them to reach more customers. Later that year, an embroidery and sublimation machine was added to their collection; two new services they now had to offer.
Vanier Renovations
In order to better represent the growing business that was built on quality service and product, the decision was taken to give the exterior of their building a facelift, including a new sign and windows to showcase their most popular products.
Colortex Acquisition
With the growth of custom printed and embroidered logos onto apparel, Regimbal acquired a screen printing company called Colortex Screen Printing & Embroidery, in order to expand their in-house production capabilities.
Consolidated 3 locations to Canotek Business Park
In order to increase efficiencies, they relocated and consolidated the Orleans and Vanier locations into a new state of the art facility, allowing a more effective workplace and a larger selection of products to better serve you. Located at 5369 Canotek Road in the Canotek Business Park, they invite you to come visit their over 8,000 sq ft facility, which includes a 1,500 square foot showroom.
Adware Promotions Acquisition
Looking to expand and grow market share in government contracts, Regimbal acquired Adware Promotions and all of its team and clients.
Located in Ottawa, the Régimbal Group is a family-owned and operated company that has built its reputation on quality products and services they've been offering for over 95 years. Regimbal is owned and operated by Luc and Stéphane and its team of over 20 employees.
Specializing in multiple facets of printing, engraving and custom apparel, we are the leading supplier of promotional items and trophies for the region's corporate events, sporting occasions, construction sector and promotional campaigns. We remain one of the most well-renowned businesses in its field, especially in the french community. A combination of four generations' experience and our reputation for quality service has made us a recognized provider for large businesses, government departments, and the private sector.
Due to our remarkable growth in the eastern part of the capital, we are continually growing and investing in better technologies and production equipment. Having over 8,000 sq. ft. of facility allows us to better serve our client's needs while providing an effective workplace for our team, and a larger selection of products and in-house services to conveniently serve you better. Our production facility is equipped with embroidery machines, screen printing and digital printing equipment, as well as engraving equipment.
Come visit our new 1,200 square foot showroom and you will be astonished with the amount of promotional items, trophies and apparel to choose from.
We take pleasure in doing business with you and look forward to providing you with continued prompt, friendly and quality service you have become accustomed to over the past 95 years of business with Régimbal Group.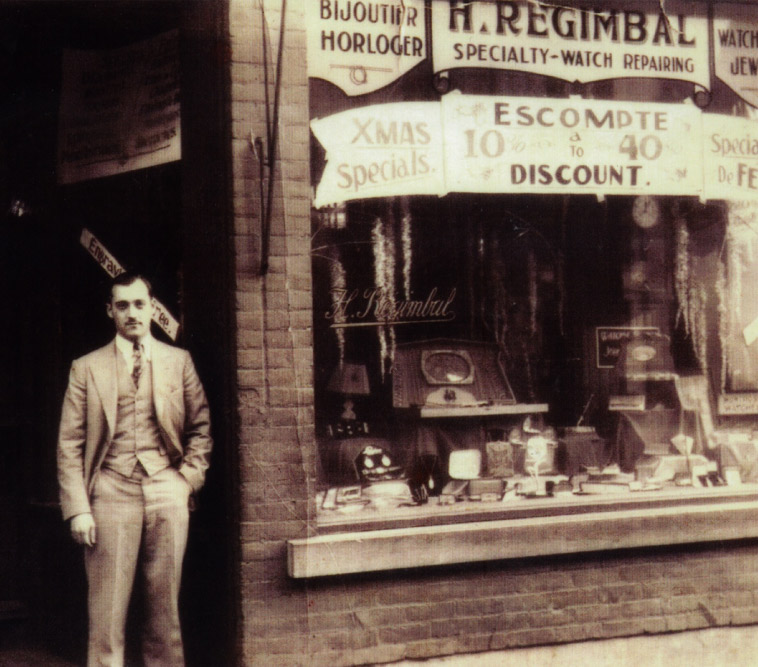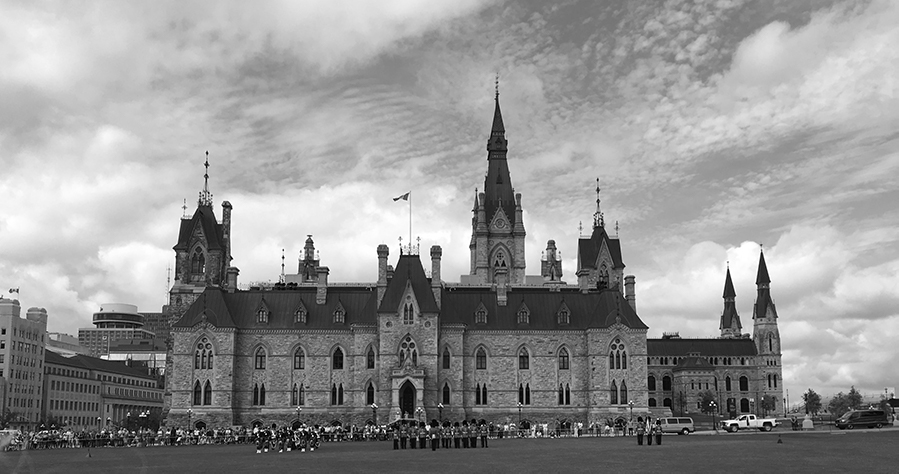 The business values that guide our purchasing rest in community support. We support organizations that treat employees and suppliers well, provide fair pay and working conditions, and who also support their community (including caring for the environment). Like any business, they must still offer products that offer value to our clients and us.
As you may know, caring and supporting our community means pricing and costs are not the only criteria considered upon purchasing. Lower prices certainly involve fewer Canadians, are less likely to have environmental production controls, and they keep the cost of input resources to the lowest possible – including human resources.
Régimbal aims to have competitive pricing while offering a great value to you.